Orange Beach and Gulf Shores Vacation Rentals
We strive to be the island leader in property management and condo rentals
We are large enough to be very competitive and small enough to give you excellent representation and personal service.
At Aqua Vacations, it is our vision to be the Most Caring Rental Company on the island and we look forward to making your vacation, business trip, or group meeting the best it can be. Stay with us and see the difference.
Our Concierge Service is available to help make your getaway as enjoyable and relaxing as possible. We offer grocery shopping and delivery. All of our vacation rentals are supplied with information binders filled with information about your specific property as well as the local area. Our staff is available before and during your stay to give advice, make reservations or offer any other assistance that you may need.
So come on down and get your toes in the sand.
Description
We offer "five star southern hospitality" with professionally trained personnel from answering the phone to housekeeping.
Extended marketing campaign
Linen, housekeeping and maintenance programs available 24/7.
On-line booking and concierge service.
Mission Statement
At Aqua Vacations and Sales Group, we strive to be the island leader in property management and rental vacations. To operate with the highest standards of integrity and professionalism. We know what it takes to run a successful vacation rental management company.
Providing quality condo's and beach homes, cleaned by quality employees, and providing quality customer and concierge service is what sets us apart from the rest. Whether you are renting with us or putting your rental in our hands as an owner you can be sure that you are working with the best.
Our Agents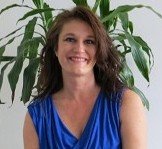 Dana Rose:
After vacationing in Orange Beach and Gulf Shores, I decided to make my move and make the Gulf Coast my home! My experience in property management and customer service ensures that Aqua Vacation has the premier property management services available.
I am a dedicated realtor who will work hard and go that extra step to help you realize your dream. I will guide you through the buying and selling process using my experience and knowledge of The Gulf Coast.
We are an experienced team of propery management professionals who will work hard for you by placing your investment on the Aqua Vacations Premier Rental Program to maximize your return.
You can be sure that every transaction is managed with the highest degree of care, loyalty and service.
I look forward to working and building lasting relationships with you.