Your Summer Beach Vacation Packing List for Alabama's Beaches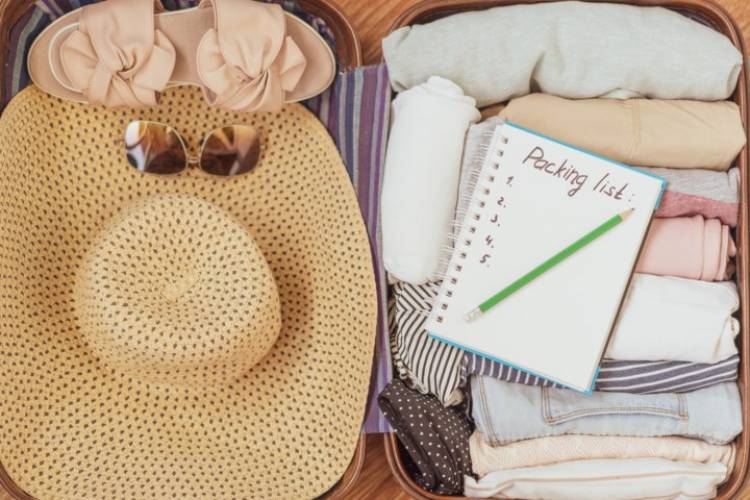 It happens to all of us – you arrive at summer vacation only to discover you've forgotten to pack your swimsuit. Or your towel. Or that beach read you've been waiting to devour.
The way you pack can make or break your summer beach vacation, especially if you're bringing the whole family. While packing problems can range from irritating (you forgot the sunscreen) to disastrous (you walked out without your wallet), most can be prevented with careful planning. If you're visiting the Alabama Gulf Coast this summer, that means taking extra care to make sure you're totally beach ready.
But don't worry! We've compiled a short list of essentials to help you pack like a pro. Before you load them in the car, be sure your bags have everything on this summer beach vacation packing list.
WHAT TO PACK:
Your needs will vary based on the size, style, and length of your stay, but there are some basic essentials you'll need on any trip to Alabama's beaches. 
Beach Attire.
You'd be surprised at how many swimsuits get left at home! Be sure to pack plenty of beach attire for every member of the group. This includes swimsuits, cover-ups, hats, sunglasses, and sandals for easy walking on the sand.
Non-Beach Attire.
Sure, you could spend all of your time on the sand. But then you'd miss out on some of the best activities and attractions the area has to offer! Pack a few changes of casual, lightweight clothing and comfortable walking shoes to explore the Gulf Shores and Orange Beach comfortably. 
Beach Towels.
The bath towels in your rental aren't meant for beach use, so be sure to bring a large beach towel for every member of your family. Bonus points if it's quick-dry and sand-resistant!
Sunscreen.
Make sure to pack broad-spectrum sunscreen that is waterproof, reef-safe and at least 30 SPF. Bring enough to reapply it multiple times throughout each day.
Beach Bag.
Even if you're just steps from the sand, you'll want a large and sturdy bag or beach cart to tow your beach essentials back and forth. The best options are waterproof, easy to clean and easy to maneuver across sand and other coastal terrain.
Snacks and Water.
The sun and surf can be draining, even if you aren't moving that much. Things like granola bars, chips, trail mix, and whole fruits are good choices for beach snacks. Of course, be sure to bring plenty of bottled water to avoid dehydration.
Paper Products and Toiletries.
At most vacation rentals, a starter supply of paper products and toiletries is included in your stay. This will get you through a few days, but you'll want to pack some paper products to bring along during your stay. This includes trash bags, paper towels, laundry detergent, etc.
Entertainment.
Believe it or not, kids can get bored at the beach. You'll want to bring along some items to keep everyone entertained on beach days and during down-time. That could be a favorite book, sand toys, beach games, balls, or even a pack of playing cards – whatever facilitates family fun! 
WHAT NOT TO PACK:
That's a pretty long list, so let's discuss the things you can leave behind to free up a little room in your luggage. Most area vacation rentals are fully furnished and include a starter supply of some essential products so you can pack light and still be covered.
Bath Towels.
Unless you have a special favorite, you'll find all the bath towels you need in your vacation rental. Most rentals also have laundry appliances so you can stay dry and clean for however long you stay.
Cleaning Products.
One perk of a vacation rental is when it's time to check out, you pack your clothes and leave. The only cleaning necessary is typically starting a load of dishes and taking out your trash. Aqua Vacations provides a starter supply of dishwashing detergent for the final load!
Perishable Foods.
While eating-in is a great way to save money on your trip, you don't need to cart a week's worth of groceries in your car. With the help of a concierge service like The Beach Moms, you can place a grocery order before you arrive and have everything you need waiting when you get here!