5 Tips for Planning a Multi-Generational Vacay in Gulf Shores and Orange Beach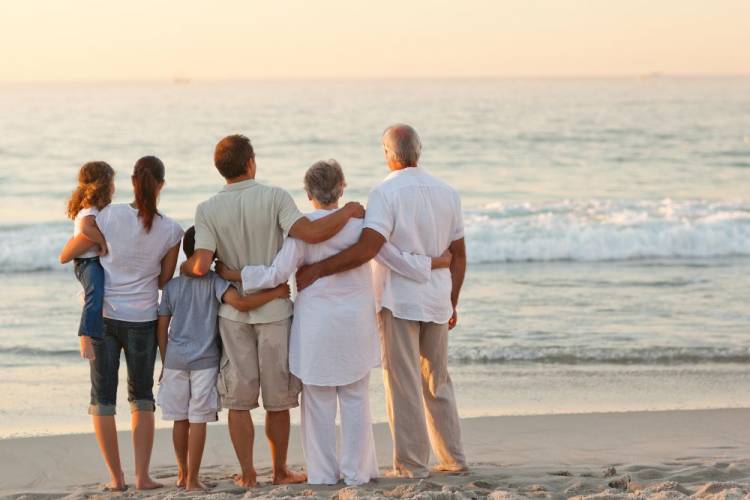 Family vacations are priceless adventures. Planning those vacations can be tough, especially if your group spans across generations. Finding the right rental, picking the right activities, planning daily meals - it all gets more complicated when you're trying to please the young and the young-at-heart. 
But bringing your whole family to the Alabama Gulf Coast doesn't have to be a challenge. Our area is perfect for multi-generational trips, thanks to a wide range of activities and attractions that are great for all ages. With a little bit of prepping, and our five helpful travel tips, you can plan - and enjoy - the perfect multi-generational vacay in Gulf Shores and Orange Beach. 
Start early. 
Large groups and last-minute vacations just don't mix. Not only is it harder to nail down travel dates that fit everyone's schedule, but you'll also have stricter requirements for your rental property. Vacation properties fill up fast on Alabama's beaches, especially those large enough to accommodate big families. When you're traveling as a multi-generational group, you'll want to give yourself plenty of time to plan. 
We recommend starting at least six months in advance, and more if you'll be visiting during the peak season. This will give everyone in the group time to arrange their schedules, and give you enough time to secure the perfect property. 
Set a budget. 
Having more wallets around doesn't necessarily mean spending will be easier. Older generations may be compelled to pay for everything or, in contrast, be more frugal than other family members. To avoid complications, set a trip budget early and clearly define who will be responsible for covering what. That doesn't just include the sleeping arrangements; entertainment, dining, groceries, etc. should all be considered as part of your trip budget.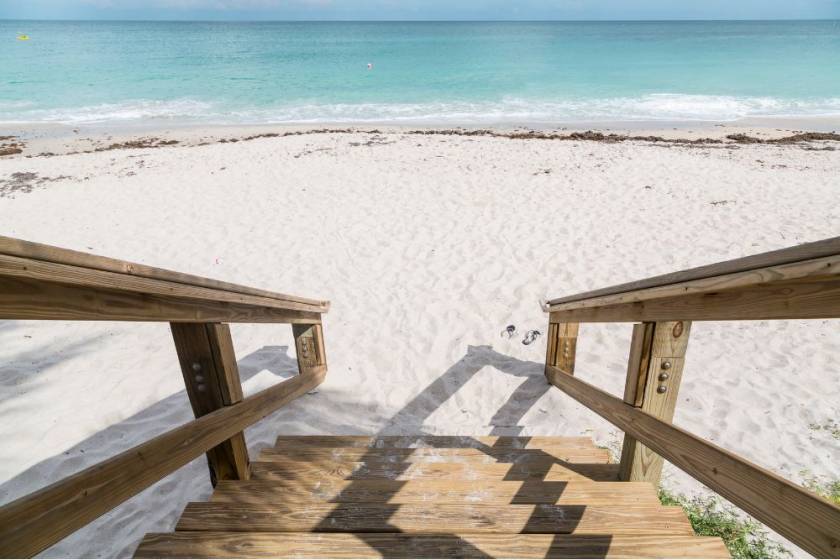 Pick the right rental. 
Be sure to choose a vacation property that has plenty of room for everyone. Unlike immediate families that may be fine bunking together, multi-generational groups will rest more peacefully if everyone has their own space. A private beachside cottage may be a good choice for close groups who want privacy. If you prefer the luxury of a resort, a spacious 3-bedroom condo in the heart of Gulf Shores may be your best bet. 
Of course, space isn't the only factor to consider. If a member of your group has mobility issues, a first-floor condo may be the safest choice. You should also think about on-site amenities; a swimming pool or kids play area could come in handy during periods of down-time. Speaking of which…
Don't over-fill your days. 
Travelers who are young or young-at-heart will need some time to rest and recharge. While we have tons of amazing attractions to enjoy, try not to fill every waking moment of your trip. Letting everyone relax for a bit will keep the group happy and healthy, and will help ensure the right energy for evening activities. You may even find that those periods of down-time are your favorite part of the trip! 

Plan activities for all. 
Choosing your daily activities can be the most challenging part of a multi-generational trip. Teens and toddlers rarely enjoy the same things, and older adults can struggle to keep up with the crowd. Rest assured that you don't have to do everything together - it's fine if your parents want to browse local galleries while your teens hit up the theme park. 
But when it is time to come together, the Alabama Gulf Coast offers plenty of amazing activities visitors of all ages can enjoy, like:
32 miles of white-sand beach. Our star attraction is great for all ages. Soak up some sun, sink your feet in the sand, and be serenaded by our rolling turquoise surf. 
Dolphin Cruises. The whole family will love learning about our local ecosystems and watching for playful dolphin pods from the comfort of a spacious cruise vessel. 
Owa Amusement Park. Remember that teen-worthy theme park? This one is centered right in a thriving downtown district, offering places to shop, dine, and relax while the kids chase their thrills. 
Historic Fort Morgan. Take another trip - this one back in time - as you explore an authentic masonry fort and learn about the history of seacoast defense. 
 The Alabama Gulf Coast Zoo. There's no right age to snuggle a sloth! Explore the #1 Zoo in Alabama, enjoy unique animal encounters, browse the gift shop and dine in Safari Cafe.
There are so many ways to make priceless family memories on the Alabama Gulf Coast. As a guest of Aqua Vacations, you can even enjoy complimentary access to some of the area's top attractions with your stay! 
Ready for a fun family vacay on Alabama's beautiful beaches? Book your stay with Aqua Vacation Rentals today!