The Magic of Mardi Gras on the Alabama Gulf Coast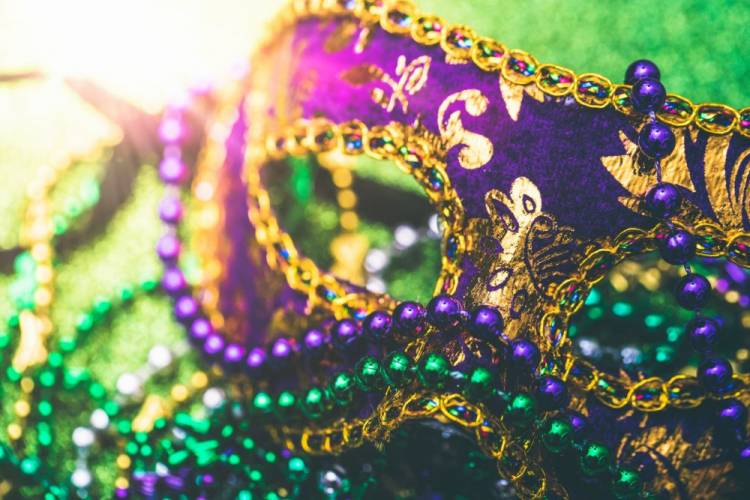 Colorful floats, glittering beads, revelrous music and flying moon-pies – this is the magic of Mardi Gras on the Alabama Gulf Coast. This iconic holiday rolls around each year in February or March, flooding our streets with boisterous fun for the whole family. Mardi Gras was born in nearby Mobile, and nobody does it better than our coastal communities. 
If you'll be visiting our area in the time around Fat Tuesday, here's how to experience the magic of Mardi Gras on Alabama's beaches. 

Mardi Gras Parades
Parades are the heart of our Mardi Gras celebrations, and you'll have plenty to choose from across the area. The parades in Baldwin County are more family-friendly - think less beer and more beads - especially the main parades in Gulf Shores and Orange Beach, which both roll on Fat Tuesday. Other popular parades include Fairhope's Knights of Ecor Rouge and Daphne's Shadow Barons. Even our furriest friends can get in on the fun at the Mystic Mutts of Revelry Parade!
Mobile also has many great Mardi Gras Parades, but it's best to choose carefully. Large organizations like Joe Cain's Merry Widows and the Mystic Stripers Society draw enormous crowds that can be overwhelming for unseasoned attendees. Those with small children should stick to earlier parades like the Mobile Mystics or the Floral Parade. 
You can find a full 2023 parade schedule here.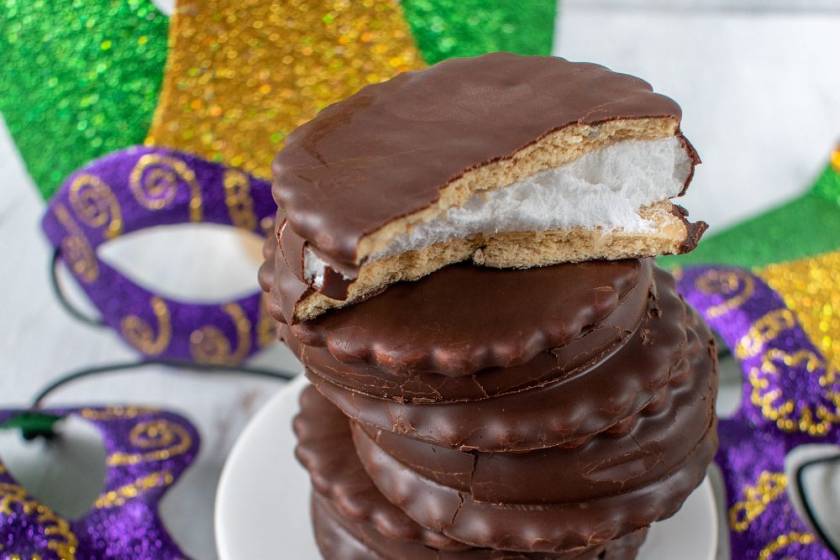 Mardi Gras Events
If you don't prefer traditional parades, you can still get in on the fun. There are a number of great ways to celebrate the Mardi Gras season for revelers of all ages:
The Wharf's "Moon Pies on Main" is a fun family event that includes kid and pet parades, live music, pony rides, bouncy houses and more. It's held each year on Lundi Gras (the Monday before Fat Tuesday), which is February 20th in 2023. 
Visit the Mobile Carnival Museum for an immersive journey into the history of local Mardi Gras. Browse historical photographs, watch videos of past parades, discover the art of costume design and float construction, and more. 
Attend LuLu's Mardi Gras Anniversary & Boat Parade on Fat Tuesday for a full day of live music, festive food, and family fun, followed by a cool Mardi Gras boat parade. 
Mardi Gras Tips 
The motto of Mardi Gras is Laissez Les Bon Temps Rouler, so get ready to let the good times roll! With a few helpful tips and the right Mardi Gras gear, you can experience the magic of our carnival season celebrations.
Arrive early. Streets close early on parade days, so get there early to snag a great spot. Bring what you need to be comfy - a chair, a cooler, even some snacks - and visit with your fellow parade-goers to soak in the festive mood. 
Bring enough storage. You'll need several bags to hold (and haul) your hard-won treasures and throws. 
Pack your patience. Parades take time to organize and complete, and it's typical to expect delays. Prepare to make a day out of the Mardi Gras fun and don't be in a rush to leave the parade route. 
Reserve a great rental. The main parade routes are closed to all traffic, and parking can be perilous on parade days. But a great beachfront rental in Gulf Shores or Orange Beach can keep you in comfort and convenience directly on the biggest routes in Baldwin County! Let Aqua Vacations help you book a premium vacation property on the Alabama Gulf Coast for a magical Mardi Gras experience.