4 Best Family-Friendly Restaurants in Gulf Shores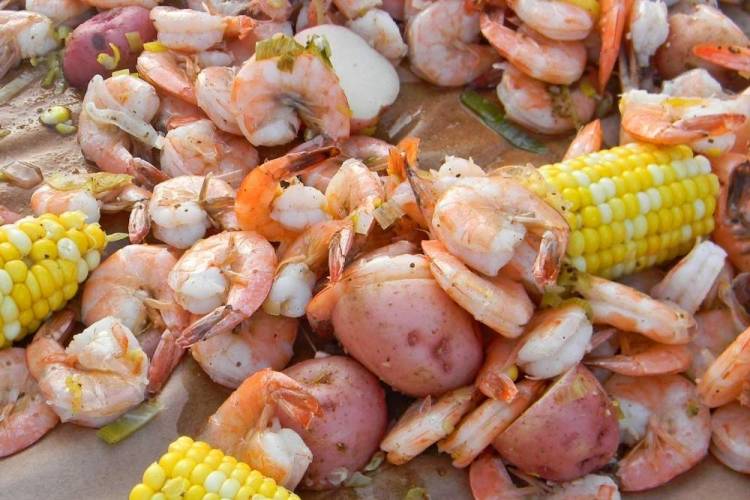 Eating out isn't always easy when you're dining as a family. It can be even harder when you're on vacation, especially if you aren't familiar with the area. You have to do a little research on restaurants before heading out: Which ones are cool with kids? Do we have to dress up? Do they have things my kids will eat?
Family dining is a little easier when you're vacationing in Gulf Shores. As a true family-friendly destination, the area has many restaurants that are specifically designed to make dining out easy and fun for the whole family (yes - even you parents). They're casual, convenient, and they cater to your needs - all while offering some of the greatest food on the Gulf Coast, of course.
So you can dig right into family dining, here are our top four family-friendly restaurants in Gulf Shores.
Lucy Buffet's LuLu's tops our list as arguably the most popular restaurant in the area for fun family dining. It's a great place for yummy meals but it's also a fun-filled family destination. On busy days, LuLu's is a bustling hub of activity as guests enjoy playing in the on-site arcade, climbing the Mountain of Youth rope course, building castles in the sandy play area and jamming to live and local music.
When it's time to eat, the menu offers a diverse selection of delicious meal options, from fresh local seafood to juicy burgers to fried green tomatoes (voted Best in Alabama). They also have six allergy-aware menus that have options free of dairy, gluten, shellfish, egg, soy, and seafood. Kids meals are only $8 and include a fresh side, making LuLu's a fun and affordable dining experience.
Tip: If you're visting during the summer or popular holiday weekends, prepare for a wait. Pack your patience. Take advantage of the activities or outdoor bar while waiting for your table. There's also a "Get in Line' feature on their website. Use it before leaving your condo to save your spot in line before you even arrive.
After a day of fun in the sun, The Hangout keeps the good vibes rolling with a casual family atmosphere that's packed with exciting entertainment. True to its name, guests are encouraged to hangout in the restaurant's spacious courtyard, where kids and adults alike can enjoy family games, daily foam and bubble parties, live music on multiple stages, a sand pit and more.
The menu isn't fancy, but it's full of traditional fan favorites like burgers, seafood and salads that are always made-to-order from fresh, quality ingredients. Be sure to order a classic vanilla milkshake for the kids - and the restaurant's signature Shark Attack cocktail for yourself!
Tacky Jack's bright color scheme and funky design makes families feel welcome before you even reach the front door. The bottom floor is an open-air design that boasts a spacious bar, an outdoor play area, a music stage, and scenic views of the Intracoastal Waterway.
Sit indoors or outside on the deck to enjoy a delicious breakfast, lunch, or dinner with your group. Fun names like "Wangs" (their word for wings) and "Mexican Garbage" (dressed-up beef and cheese nachos) adds something special to your selection. Don't forget to leave your mark by writing a message on a piece of colorful tape and sticking it to the wall!
Enjoy a tasty meal and some time-travel at this unique family diner just steps from our pristine white sands. Inspired by the restaurants of the 1950s, the restaurant feels authentically American with bright colors, retro furniture and tunes from a big corner jukebox. Even the menu feels nostalgic, with items like all-day breakfast, handcrafted burgers, old-fashioned milkshakes, and sweet apple pie. They also have a classic sunliner convertible inside the diner for a fun family photo!