5 Tips for Planning the Best Spring Break in Gulf Shores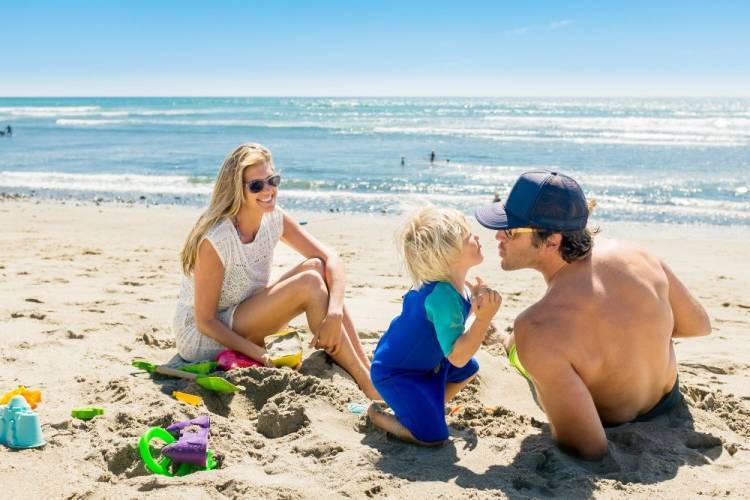 As spring descends on our beautiful shores, families will be flocking to Alabama's beaches for a blissful spring break escape. It's one of the most popular times to visit, as warming weather and closed classrooms invite us all to indulge in some saltwater therapy. If you plan to be among them, you'll need to book early–and use our helpful planning tips to ensure you have the best spring break in Gulf Shores.  

Reserve your rental early. 
Gulf Shores is full of amazing accommodations, but they fill up fast for spring break. If you want to be sure you'll get a vacation rental that meets your needs, you'll want to book early. You'll find plenty of options for sizes and styles among our collection of area rentals!
As you begin to browse, consider your ideal location, your group size, and any amenities you can't do without. Our beachfront resorts offer plenty of perks, from swimming pools and spas to concierge services and more (Caribe even offers on-site dining and games). A private home offers a more peaceful retreat, especially a luxury 3-bedroom on the picturesque Fort Morgan peninsula. 

Book activities before you arrive. 
If you spend all your days basking on our beaches, you'll miss out on some great area activities. From parasailing and dolphin cruises to fishing charters and ziplining, there are plenty of ways to play on your trip. Early planning will ensure you can enjoy our most popular activities (and you may even score an early-bird rate!). As a guest of Aqua Vacations, you can even enjoy complimentary admission to one of our top local attractions, with easy booking in the palm of your hand!
Be Mindful of Mealtimes
You're going to want to savor our fresh local seafood, and so will everyone else. Wait-times can be long at our most popular restaurants, especially during peak meal times. Some venues, like LuLu's, offer online check-ins to help you beat the wait. You can also make reservations for those can't-miss restaurants, or plan to eat during slower times of day. If you prefer to cook (or just cut down on your food costs), you can contact The Beach Moms to have your groceries delivered to your rental before you arrive. 

Be Beach-Ready
When packing for your trip, don't forget the beach essentials! Pack plenty of sunscreen (with SPF 30+), hats, sunglasses, comfortable shoes (flip-flops are a must!), swimsuits, and beach towels. You should also bring a durable bag to carry snacks, water, beach reads, toys, and other must-haves to the sand. And don't forget clothes for your non-beach activities, and a light jacket for morning sunrise strolls! 
Stay with Aqua Vacations
For the best spring break in Gulf Shores, book your stay with Aqua Vacations. We help our guests coast into a hassle-free vacation with great rental properties, personalized service, direct and easy bookings, and help planning your perfect itinerary. Your best spring break begins right here!