Experience a Coastal Christmas in Gulf Shores and Orange Beach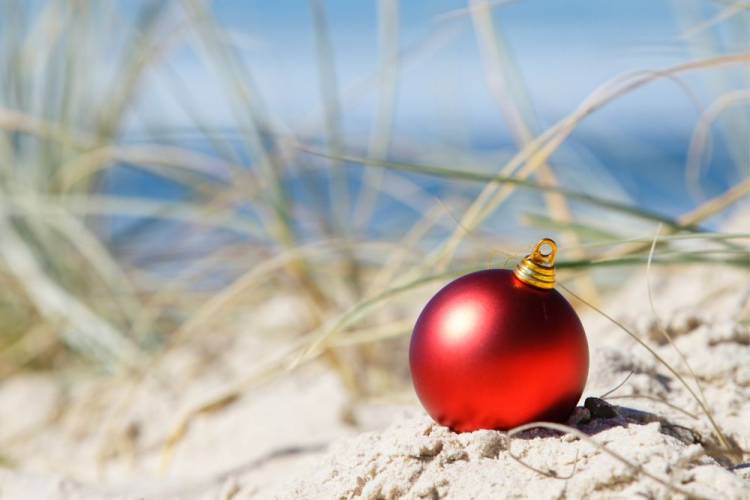 If you're looking for a different kind of holiday magic, consider spending your Christmas on the Alabama Gulf Coast. You're sure to feel merry on a white sand holiday, where the weather is warm and Santa flies his sleigh through bright, sunny skies. Around here, all the stockings are filled with cool souvenirs and festive events fill the season with holly, jolly cheer. Even the family scrooge will get in the holiday spirit as you experience a true coastal Christmas in Gulf Shores and Orange Beach!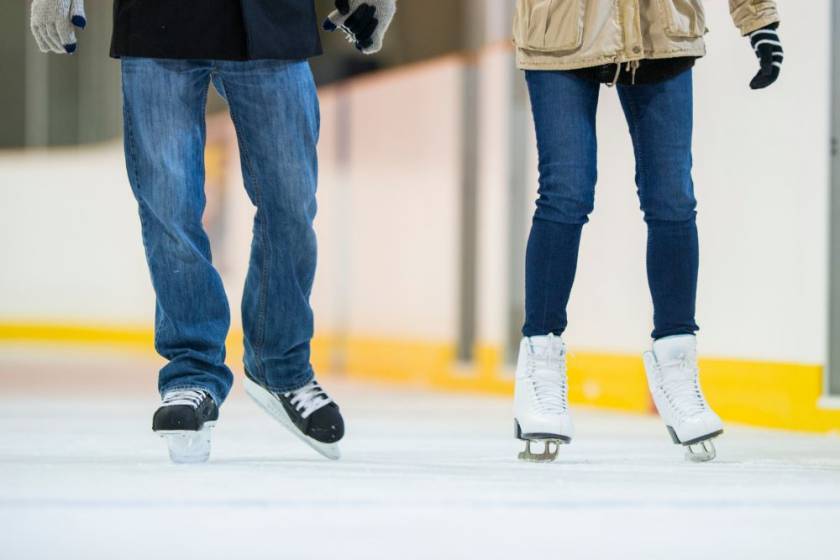 First, kick off the holiday season at The Wharf in Orange Beach. Beginning November 11, the entertainment district will offer a host of holiday activities to put you in the Christmas spirit. There's an ice-skating rink with a covered tent ($15 per person with skates included), horse-drawn carriage rides, and Santa pops in on weekends for a holiday photo-op with the kids.
While you're there, be sure to enjoy some coastal holiday shopping. The Wharf boasts more than 60 local and national shops where you can browse for boutique clothing, handmade jewelry, luxurious bath products, home decor and more. You can also shop our local boutiques for one-of-a-kind gifts (think cool souvenirs and logo'd apparel) or swing by the Coastal Arts Center to purchase original works of art.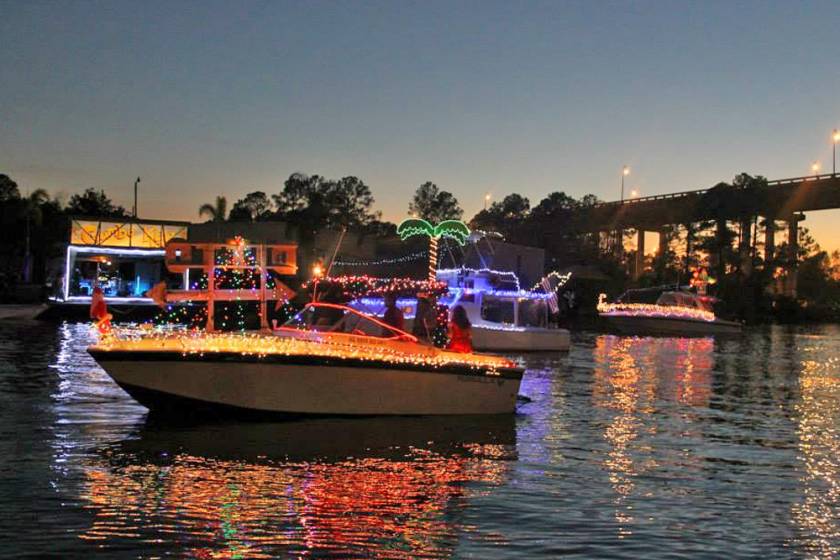 Even our Christmas parades have true coastal flair! On Saturday, December 10th, line up to catch LuLu's Annual Lighted Boat Parade, where a slew of festive vessels will light up the night as they travel along the Intracoastal Waterway. Earlier that same day, be sure to attend Flora-Bama's Annual Santa Drop to see the big man himself arrive in our area with a skydive onto our white-sand beaches. 
When the holiday hustle starts wearing you down, take a trip to the beach for some sandy stress-relief. Our winter temperatures are mild - daily highs are in the 60's - so you can soak up some sun as you stroll near the gentle surf. Feel free to try your hand at building a holiday sandman – he won't need a scarf but will probably appreciate a cool pair of shades.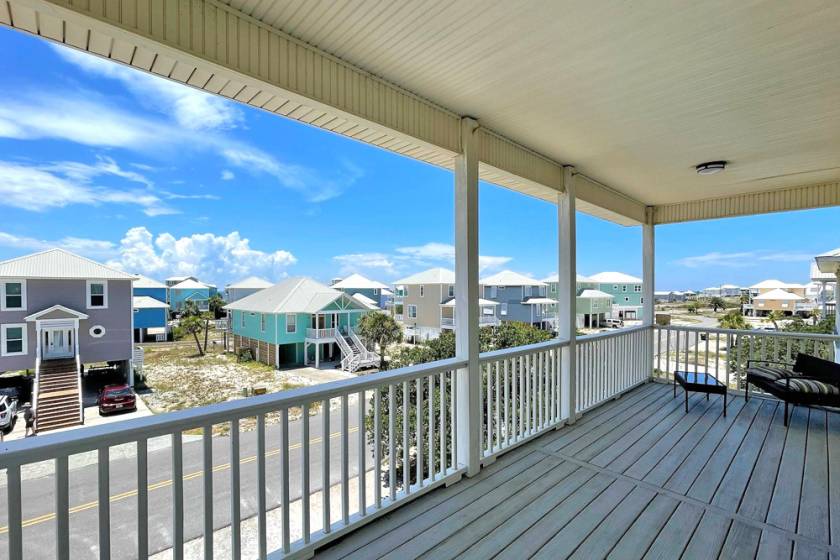 Amazing winter rates are another source of coastal holiday cheer. Your holiday beachcation is extremely affordable thanks to deep off-season discounts on our best accommodations. That means you can book a spacious 3-bedroom beach house and still pocket cash for extra Christmas presents! Be sure to search the skies for Santa's sleigh as you relax on your private beachfront balcony. 
Your holiday dreams are sure to come true with a coastal Christmas on Alabama's beaches. Book your stay with Aqua Vacations to choose from the best vacation properties in the area and enjoy exclusive guest perks like concierge services and complimentary attractions. Consider it our Christmas gift to you!