Where to Hear Live Music in Gulf Shores and Orange Beach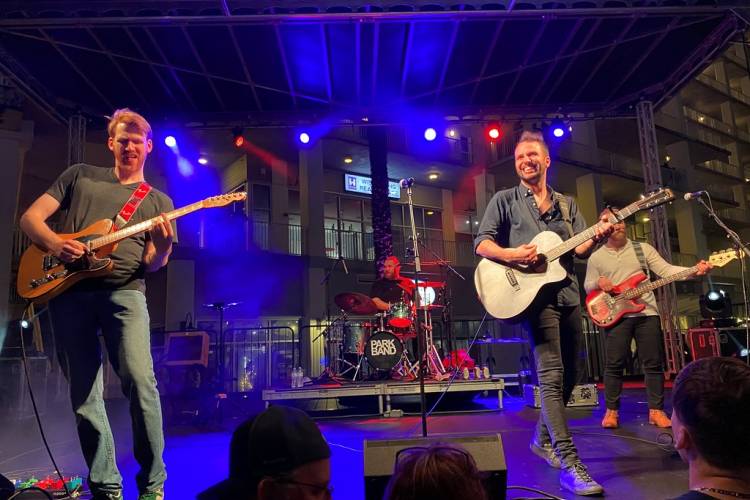 There's nothing like the melody of rolling Gulf waves and calling seagulls to put you in a beach state of mind. But sometimes you're in the mood to sing along to a tune that's a little more lively. When you feel the need to jam and jive the night away, dance your way to one of the area's great music hotspots to let loose with some live music. From local bands to national rockstars and country crooners to 80's cover bands, you'll find a song for every style when you experience live music in Gulf Shores and Orange Beach.
If this was a radio show, the Flora-Bama would be topping the charts of live music legends. The iconic beachfront bar is famous for live music, with five distinct stages hosting top musical talent 365 days per year. Whether you love country, rock, blues or beach-y tunes, you'll have no trouble finding a band to match your musical mood. Plus, they make some of the best bushwackers in the known world!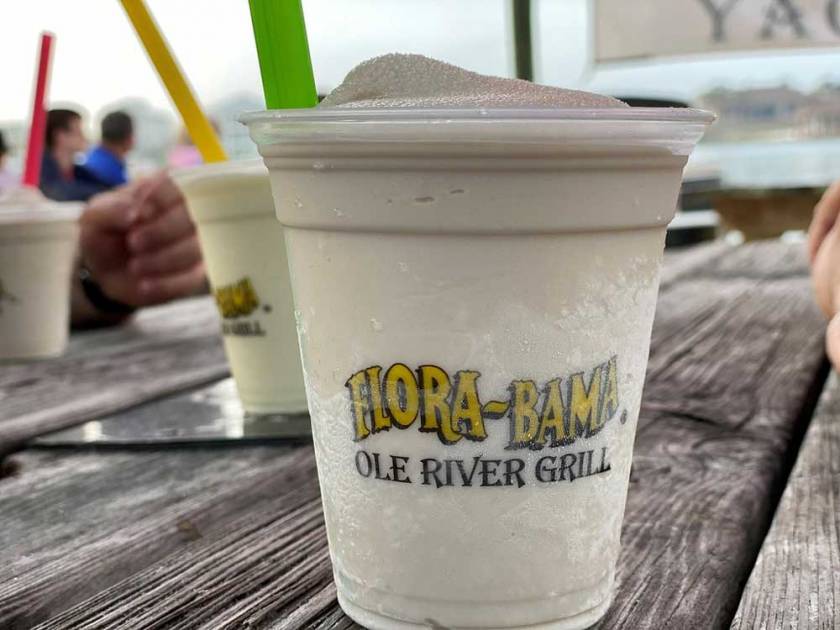 As Jimmy Buffet's sister, you know Lucy Buffet knows a thing or two about great beach tunes. Her popular Gulf Shores restaurant is known for nightly music, with featured artists playing everything from country and blues to indie folk and fun oldies covers. With fantastic food, fun kids activities, and a truly laid-back atmosphere, LuLu's is the place to go for live music and more.
Next up is The Hangout, which is so good at hosting great live music that it's home to one of the biggest annual music festivals in the country. But you don't have to visit in may to catch a cool live show – they have great bands every night of the week at their spacious beach-front restaurant. Plus, fun family activities like foam parties and a large sand pit mean the kids can throw down, too!
Restaurant by day and beach bar by night, the famous Pink Pony Pub has been serving good food and great live music since 1965. It becomes adults-only after 9p.m. each night, when live bands or karaoke singers take over the space for some fun after the sun. Drop in early for a delicious seafood dinner, then hang around to hear a rousing round of "Sweet Home Alabama" and do your thing on the dance floor.
You won't find any casual crooners at The Wharf – their 10,000-seat amphitheater hosts mega-concerts featuring some of the top acts in the country. One of the largest music venues on the Gulf Coast, The Wharf Amphitheater is known for big-ticket names like Morgan Wallen, Chris Stapleton, Phish, and The Doobie Brothers. With open-air seating and multiple bars, it's a comfortable venue for those who like big music and bigger fun.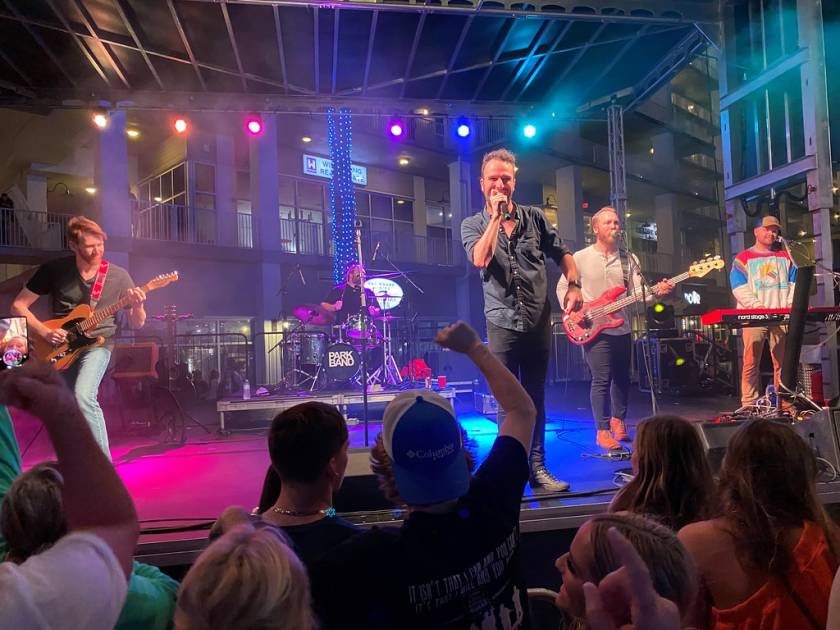 After the encore, head back to your Aqua Vacations beach rental for a post-song snooze.
After all that dancing, you'll want the perfect place to rest your feet and relax. Aqua Vacations can help you find a comfortable and convenient vacation rental right near the action, from private homes on the beach to spacious condos with full resort amenities. Book your stay today and get ready for the opening act!