5 Reasons We Love Fall on Alabama's Beaches
Autumn is falling on Alabama's beaches, but don't put away your flip-flops just yet. Despite its reputation for sweaters and scented candles, fall is actually a fantastic time to visit the Alabama Gulf Coast. The weather is still beach-worthy, and the season's smaller crowds make enjoying the area easier than ever. So don't start mourning the end of beach season yet – here are five reasons we love spending fall on Alabama's beaches.
Amazing Autumn Weather
Fall on Alabama's beaches is just right. The temperature hovers around 80 degrees, and lower humidity means you can stretch out on the sand without breaking a sweat. And if you do need to cool off, the Gulf is perfectly refreshing (as opposed to summer's lukewarm surf.) Showers and storms are less likely, too, so you can plan your days with confidence and enjoy every minute of your trip. 
Stunning Fall Sunsets
All that dry, cool autumn air isn't only super comfortable – it also makes for some stunning sunsets. The colors are more vivid in the fall, with intense shades of pink, yellow, orange, and red reflecting off the turquoise waves. With 32 miles of pristine shoreline stretching from Orange Beach to Fort Morgan, you'll find plenty of space for a secluded sunset stroll (and probably right in front of your rental.)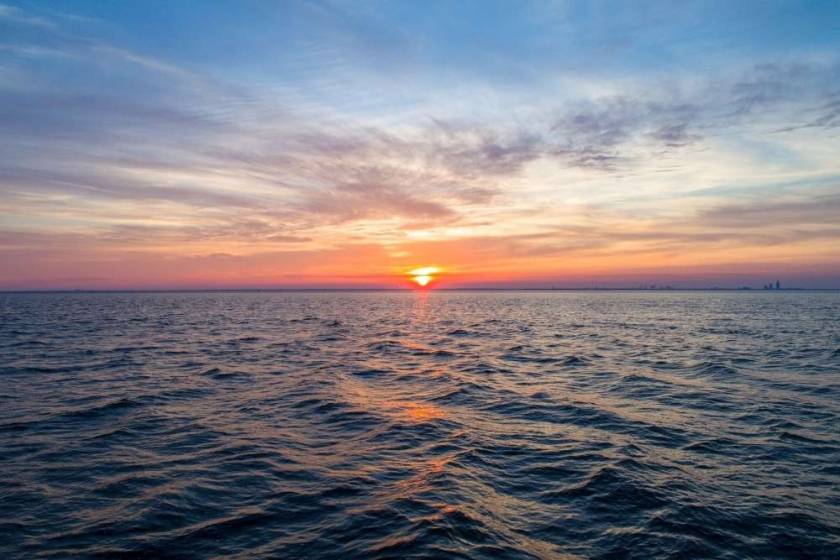 Fewer Fall Crowds
Fewer people travel in the fall, especially to the beach. Smaller crowds means you'll have more space to enjoy the area, whether you're spread out on the beach or enjoying one of our world-class attractions. There's less traffic on the roads, shorter lines at the parks, and shorter wait times at our renowned local restaurants. You'll also have a better chance of booking our top local tours – at a time that fits your schedule!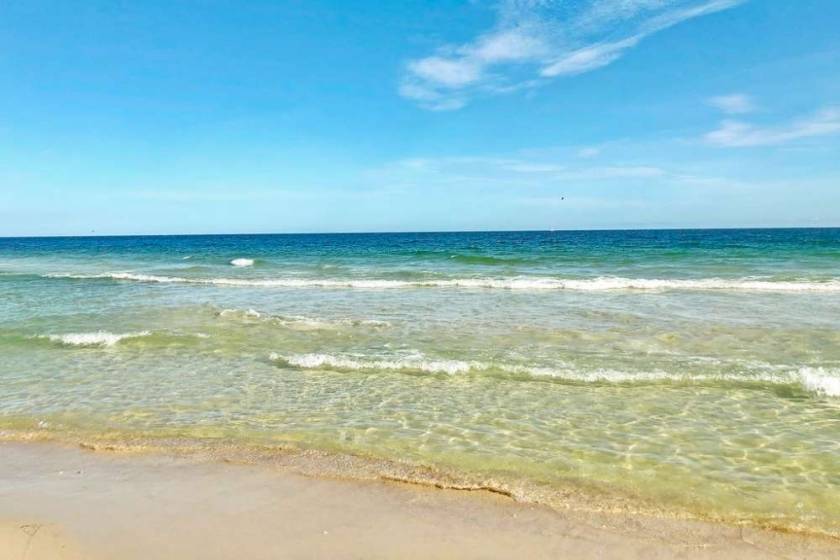 Fun Fall Events
If wide-open beaches and sunset strolls aren't enough to win you over, consider our area's fun fall events. Fall is high festival season on the Alabama Gulf Coast, and you'll find plenty of ways to celebrate the autumn season in true coastal style. From the famous National Shrimp Festival and the new Orange Beach Freedom Fest to Oktoberfest at the Flora-Bama, you can eat, sip, and stroll your way to a new fall tradition with our annual autumn events.
Fantastic Fall Rates
Despite the great weather and awesome activities, an autumn beach vacation is incredibly affordable. Rates are lower than during peak season, so you can save big on everything from your airfare and vacation property to your daily beach rentals. You'll have more rental options, too, so you can snag that luxurious condo or beachfront home you've always wanted and have more money left over for fun.
Speaking of rental options, Aqua Vacations is here to help you find your perfect fall property. No matter what draws you to FALL for Alabama's beaches, we have a vacation rental to match your autumn vibe. You can book a private home in Fort Morgan to soak up the island's best sunsets, or choose a beachfront condo in the heart of Gulf Shores to be close to all the action. Whatever your preference, our team can help you create a hassle-free vacation full of memories to keep you warm through winter and beyond.