Gulf Shores Vacation Rentals 101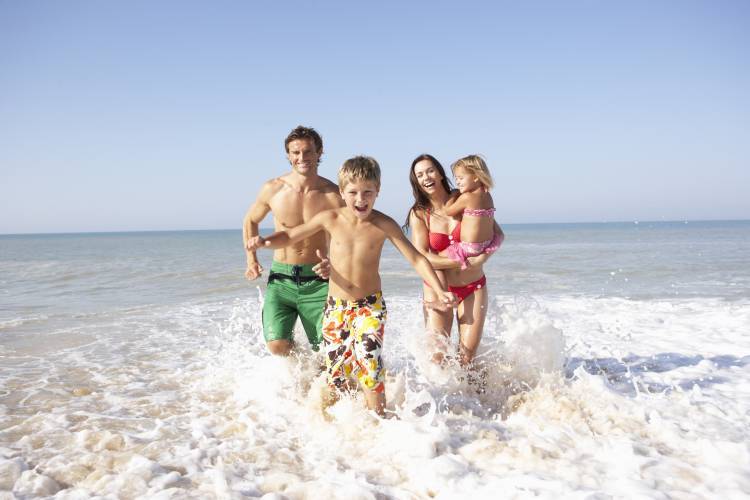 Are you planning a family vacation to Gulf Shores? Now that you've landed on the perfect destination, it's time to start looking for the perfect place to stay. You have plenty of options – the area is full of accommodations for groups of every shape and size – but one type of property is particularly great for family getaways: a vacation rental.
From large living spaces to amazing amenities, Gulf Shores vacation rentals offer several advantages that set them apart from other accommodations. So you can book the best stay possible, read on for a quick crash course in Gulf Shores vacation rentals 101.
Types of Gulf Shores Vacation Rentals
There are two main types of vacation rentals in Gulf Shores: condos and private homes. Depending on the size and style of your family, each type offers its own unique charms and challenges.
Condos are great for convenience. They're usually located right on the beach and close to opportunities for shopping, dining, and activities. Many condo facilities also include complimentary amenities like swimming pools, fitness centers, kids play areas, etc. However, because condos are part of a larger facility, you're often sharing common spaces with other guests and some may be limited in available parking. The two-bedroom, two-bath Beach Club condo, Doral 1207, is situated on an 82-acre private resort and its onsite amenities make it a favorite among families!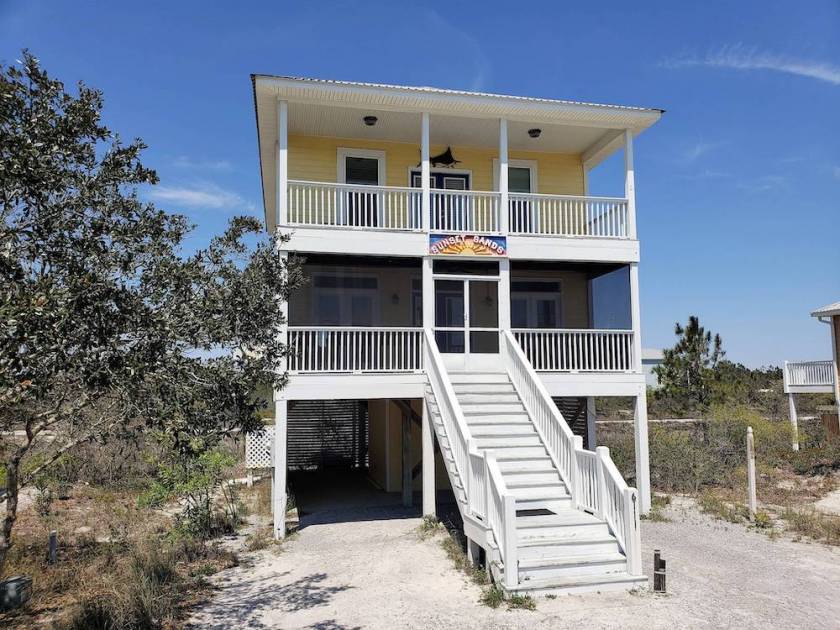 Private beach homes are a great choice for large families. You have the entire home to yourself, guaranteeing peace and privacy for your entire stay. Many are located on or near the beach and may even offer private access to more secluded areas of shoreline. Unlike condos, private beach houses sometimes offer fewer on-site amenities for guests to enjoy. However, beach houses in communities like Morgantown in the Fort Morgan area offer a variety of amenities, including two pools and tennis courts. Our three-bedroom, three-bathroom Sunset Sands beach house in Morgantown offers these amenities and more!
Gulf Shores Vacation Rental Advantages
Whether you choose a home or a condo, booking your stay in a Orange Beach or Gulf Shores vacation rental has big benefits for your beach experience.
Space.
Gulf Shores and Orange Beach vacation rentals offer more space than most hotels or other types of lodging. Rather than cramming everyone into a single room, vacation rentals are entire homes or condos that have enough space for the entire family to spread out. No more tripping over luggage or fighting over the only bathroom!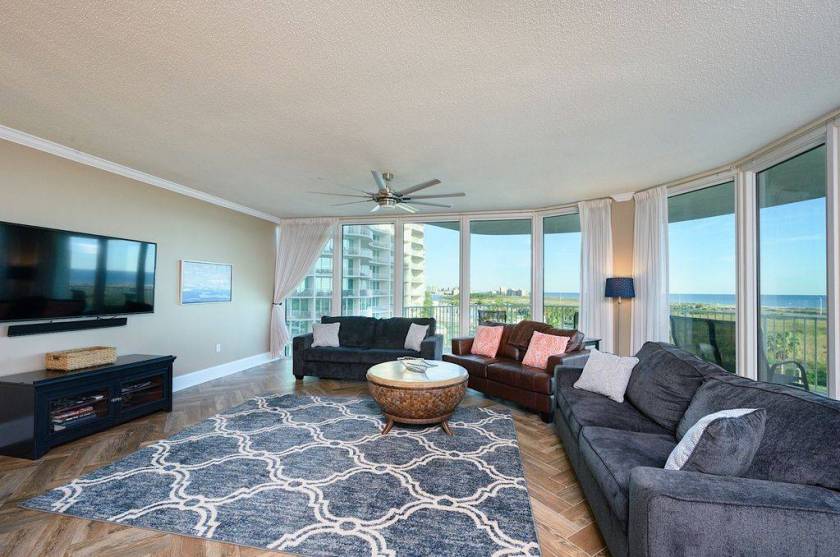 Privacy.
Beyond extra comfort, having a larger space means more privacy. Even in a large condo tower, having multiple rooms cuts down on outside noise and helps you feel cocooned in your own personal space. You also enjoy more privacy inside of your rental – thanks to multiple sleeping areas, you can take space when you need it and gather with your group in communal spaces when you like.
Comfort.
Vacation rentals are designed to feel just like your own home, complete with all your creature comforts. These include fully-equipped kitchens, laundry facilities, private bathrooms, spacious closets, and more. Most even include a starter supply of amenities like paper products, laundry detergent, dishwashing tabs, etc. to save you a last-minute trip to the store.
Save Money.
Book direct to save big! Orange Beach, Fort Morgan, and Gulf Shores vacation rentals can be booked directly through Aqua Vacations, guaranteeing you the best rates and customer service. You'll also save on extra fees applied by third-party booking platforms like VRBO or AirBnB. That's more money for making memories!
Guest Perks.
Many vacation rentals sweeten the deal with exclusive perks like onsite discounts or concierge services. For example, Aqua Vacations guests enjoy complimentary access to popular Orange Beach and Gulf Shores attractions like parasailing, theme parks, golf courses and more!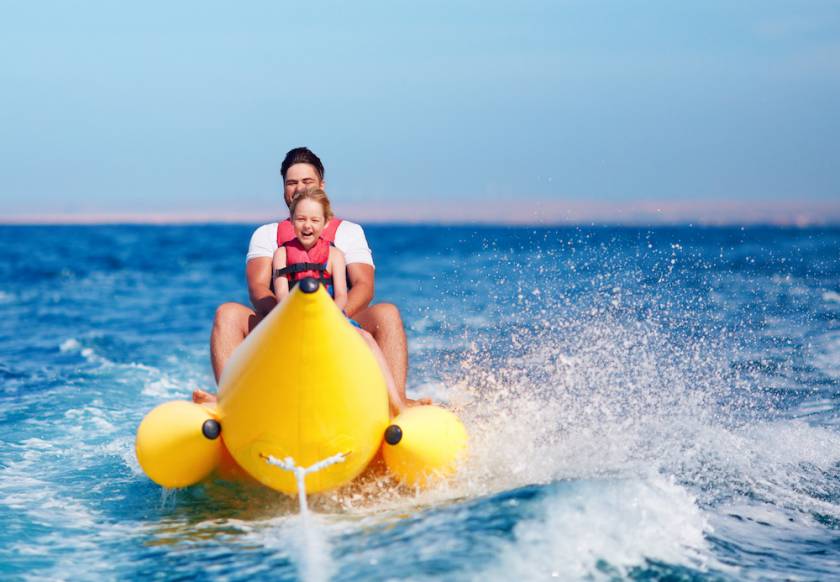 Local Staff.
Aqua Vacations rentals are managed by people who live, work and play where you want to vacation. Booking with them means you can pick their brain about the best spots for food, fun, cocktails, etc. They're only too happy to share area secrets to help you live -and play - like a local!
Book your rental with Aqua Vacations!
When you're ready to book your stay, Aqua Vacations offers some of the best vacation rentals in Gulf Shores, Orange Beach and Fort Morgan. From large condos in luxury resorts to spacious homes near the shore, our friendly team will help find the perfect rental for your family.